The Traveller Mapping Coolock Digital Storymap was launched at Maynooth University during Geography Awareness Week 2022. The project results from a collaboration with the Traveller organisations Pavee Point and TravAct and Maynooth Geography.
This digital storymap maps out Travellers experiences – positive and negative –  in  Coolock over generations and the tells the stories that go with them. The map was originally created by the Project in wood and then transferred to an interactive digital format by Maynooth Geography.  It brings you to the places that mean something to Travellers in Coolock and you can listen and read the stories about those places.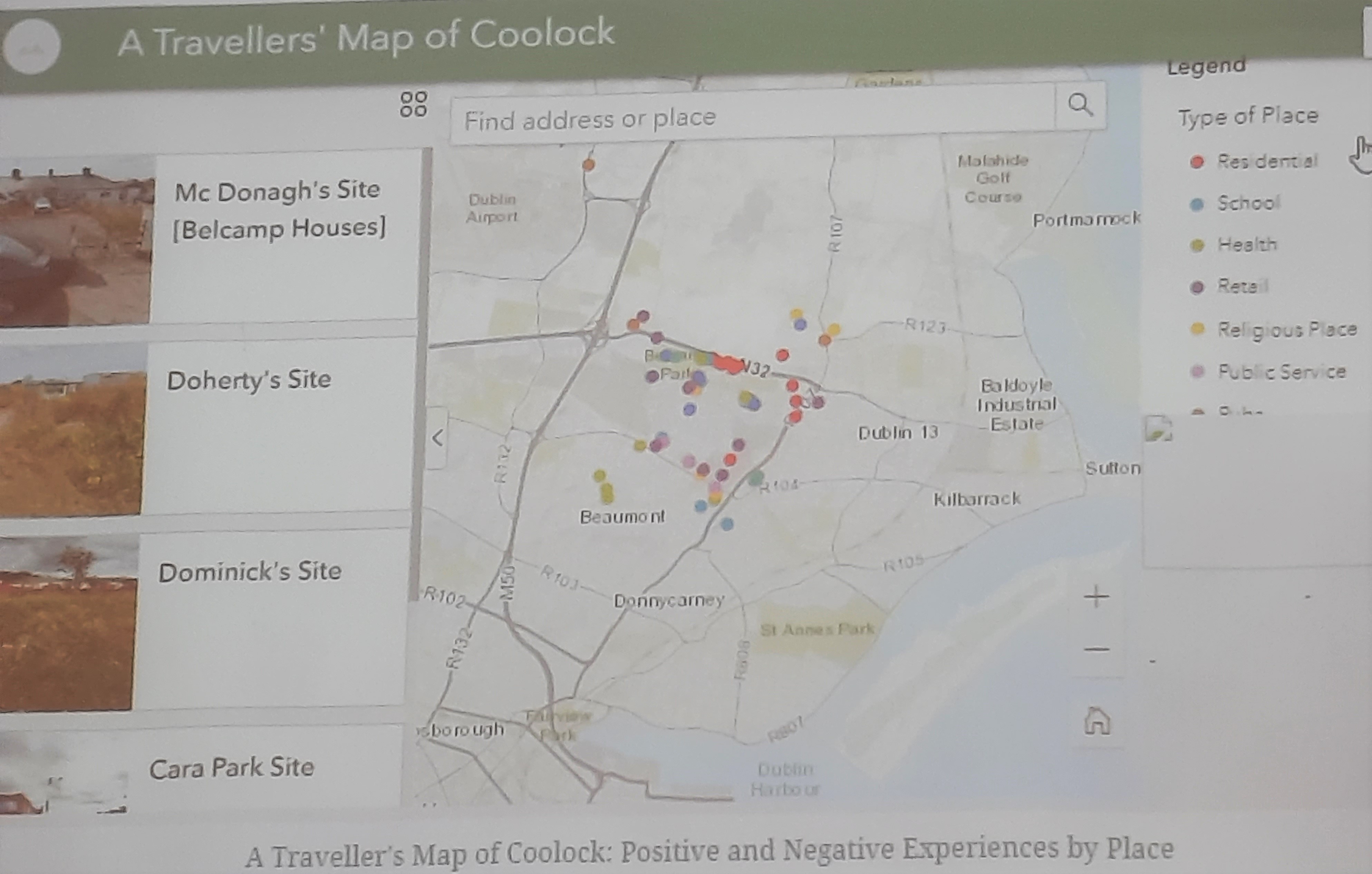 "This was a really exciting project that took place over a number of years.  We're really happy that a lot of people came to today's launch event including our Maynooth University Vice President and Pavee Point Chairperson Anastasia Crickley.  It shows people take this project seriously," said Professor Karen Till.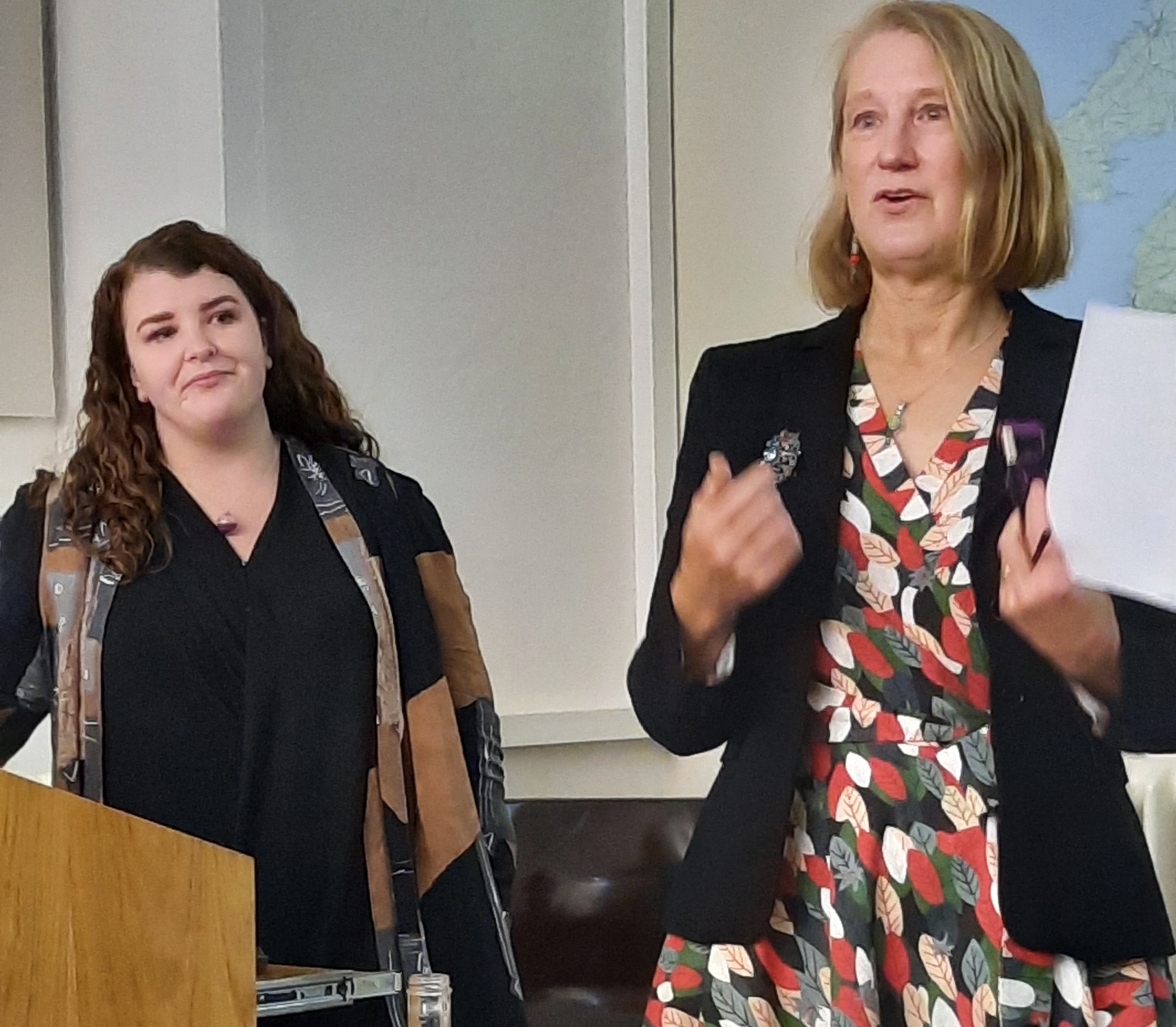 Traveller researchers from local Traveller organisation TravAct and from Pavee Point worked with Maynooth Geography to carry out workshops with other Travellers in Coolock and developed a map that reflected the Traveller experience.
"This is really significant for us," said Michael Collins, Men's Health Worker Pavee Point, "As it means Travellers talked about our recent history and realised how Traveller activism helped bring about improvements.
"It's important that organisations are continued to be resourced and supported to do this work going forward."
"So for many of us it was an empowering experience and it's great to see our work acknowledged in this way. It helps promote Traveller pride and well being."
We would like to also thank the project funders – the Irish Research Council's 'Engaging Civic Society' New Foundations Grant, Maynooth University Social Science Institute and theMaynooth Experiential Learning Office – and to SFI/Esero Ireland 5*S Project for support with the StoryMap.