Pavee Point welcomes today's announcement of 'Funding the Future" – the Department's new policy on funding Higher Education and Reducing the Cost of Education – launched by the Minister for Further and Higher Education, Research, Innovation and Science, Simon Harris, TD.
"We welcome the Minister's commitment to change and review higher education access. Traveller education disadvantage has been reinforced during the COVID-19 pandemic, with only 39 Travellers recorded as first time entrants to higher education institutions in 2020," said Tracey Reilly, Community Worker with Pavee Point's Education Programme.
Legacy Issues for Travellers Need to Be Addressed
Travellers' lack of access to, lack of participation in and poor outcomes from Higher Education remain key legacy issues, which need to be addressed by all involved in higher education. However, 'access to higher education is only one part of the issue', said Ms. Reilly.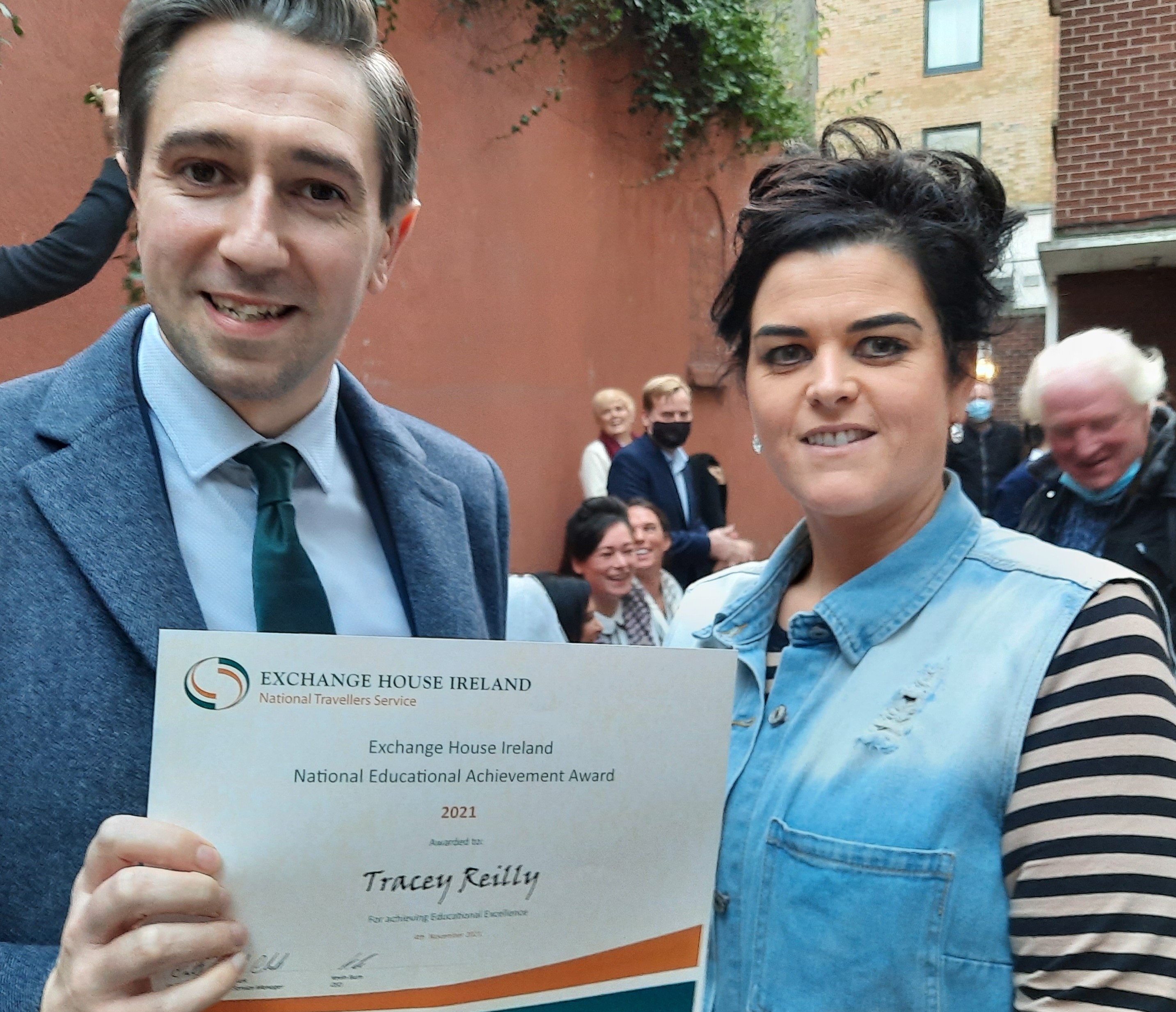 "Going into third level education, many Travellers fear being isolated and discriminated against due to their experiences in primary or post primary education. This impacts your sense of belonging in college life. My own experience in education was positive, but that was largely due to the supports put in place by the college."
COVID-19 and blended learning methods created further barriers that made it more difficult for Travellers to participate in higher education. Literacy issues, lack of access to technology, broadband, overcrowded accommodation conditions, homelessness and in some cases lack of access to electricity create huge difficulties for many Travellers to engage in their education.
"I was fortunate to gain employment after graduating' said Tracey Reilly. 'However, many others in my community did not – discrimination in employment against my community is shocking. Those who secure employment opportunities often have to hide that they are a Traveller."
"Adult members of my community need targeted supports and resources to get the education previously denied and reach their education potential," said Ms. Reilly. "The use of Dormant Account funds in 2021 and 2022 to support Travellers in participating in higher education has been welcomed and much needed. We need such funding and supports to continue and to be mainstreamed in order to turn around the legacy of low participation of Travellers in higher education."
Direct Measures Needed for Travellers in Education
"We note the review of the SUSI Grant Scheme and intention to review part-time student supports. To avoid marginalisation and speed up parity, SUSI grants need to be made available to all Travellers getting places in Higher Education Institutions for an immediate period of at least five years along with other additional supports," said Anastasia Crickley, Chairperson of Pavee Point Traveller & Roma Centre and former Head of Department of Applied Social Studies, National University of Ireland Maynooth.
"Part-time routes are often most suitable for Travellers, Roma and other minority ethnic groups working to fund their education. The Minister needs to go beyond review of current practice to ensure SUSI grants can be fully available for part-time students", said Ms. Crickley.

Pavee Point calls on the Minister to take additional direct measures in support of adult Travellers in higher education, and to work with all relevant Ministers and departments for the rapid development and implementation of the National Traveller Education Strategy, a promise in the Programme for Government.
For more info on Funding the Future see – https://www.gov.ie/en/press-release/11787-landmark-policy-funding-higher-education-reducing-cost-for-families/