"Pavee Point is delighted to have worked with HSE Social Inclusion on this project building on our previous work, Pavee Mothers. Pavee Mothers (www.paveemothers.ie) served as a useful model for providing maternal health information to Roma mothers in a culturally appropriate way," said Jenny Liston Roma Programme Co Ordinator at Pavee Point.
Bianca Tanase, Roma Health Worker with Pavee Point also welcomed the resource saying it was encouraging to see the HSE publish this booklet.
From Pavee Point's own research "Le Romneango Sfato" we know that Roma women have mixed experiences in maternity services – with some Roma mothers to be not having a GP or medical card when first pregnant. In\ Ireland a quarter of Roma women's first point of contact with maternity services was when they were giving birth (Roma Needs Assessment 2018).
We also know Roma mothers to be are not always getting the right health information, experience language and literacy barriers, fear mistreatment and experience racism and discrimination. Roma women also continue to report being asked to pay for maternity services when, under the HSE's Maternity and Infant Care Scheme every pregnant woman resident in Ireland is entitled to free maternity care.
"What's also concerning is that health services reported that many Roma women did not have the adequate supplies for their baby when leaving the maternity hospital; this reflects that Roma babies are effectively disadvantaged – right from birth.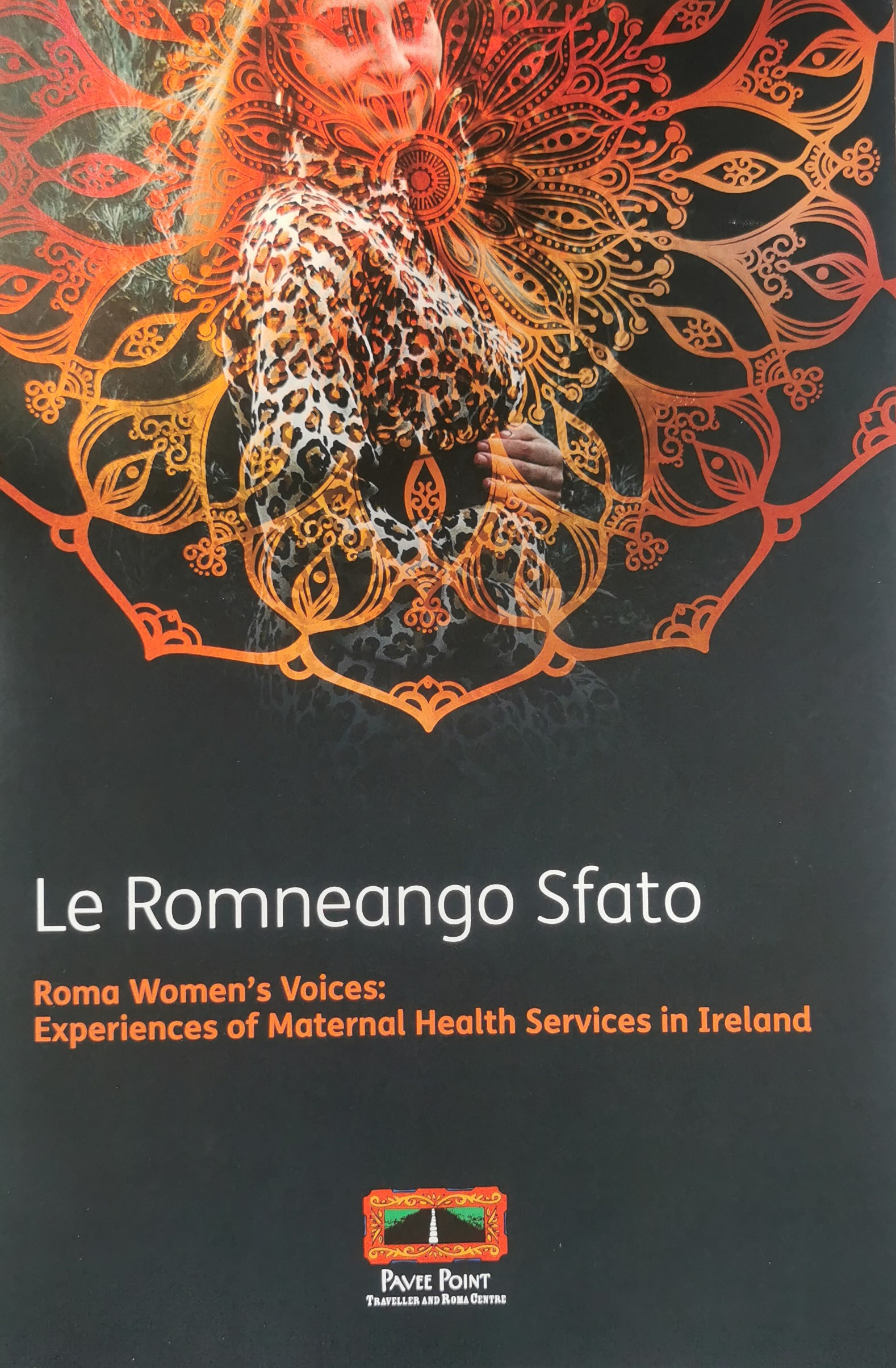 "It's important Roma women have access to the correct information and this booklet shows Roma women that the HSE are taking our needs into account," added Bianca.
Roma Daja is a free booklet and online resource, with advice for Roma women for each stage of pregnancy and the first few weeks after birth and is available in Romanian, Czech and Slovak. The resources are also designed as an aid for health care professionals to communicate more effectively with Roma women.
"This resource is a first step in addressing Rom health inequalities and there is a need to build on this positive work. We need to ensure a human rights based approach to maternal health services in Ireland," said Jenny Liston "And we need to develop a care pathway for Roma women accessing maternity services as part of the National Women and Infants Health Programme."