Human Rights Day is observed every year on 10 December — the day the United Nations General Assembly adopted, in 1948, the Universal Declaration of Human Rights (UDHR)
Human rights are relevant to all of us, every day
Our shared humanity is rooted in these universal values
Equality, justice and freedom prevent violence and sustain peace
Whenever and wherever humanity's values are abandoned, we all are at greater risk
The Universal Declaration of Human Rights empowers us all
We need to stand up for our rights and those of others
In 2019 on this day Patrick Reilly represented Pavee Point at the Joint Oireachtas Committee on Issues Affecting Travellers and spoke about the impact of an 80% unemployment rate on Travellers. This Committee of TDs and Senators will report to the relevant Ministers.
At the same time Pavee Point participated in a consultation on combating Hate Speech with the Department of Justice and Equality. This is with a view to better laws on hate speech and hate crime being introduced in 2020.
And at Finglas Library – Pavee Roads Home – a family history project went on display. This project makes Traveller culture and history visible by retracing Traveller steps to Dublin city using personal histories and mapping traditional camps.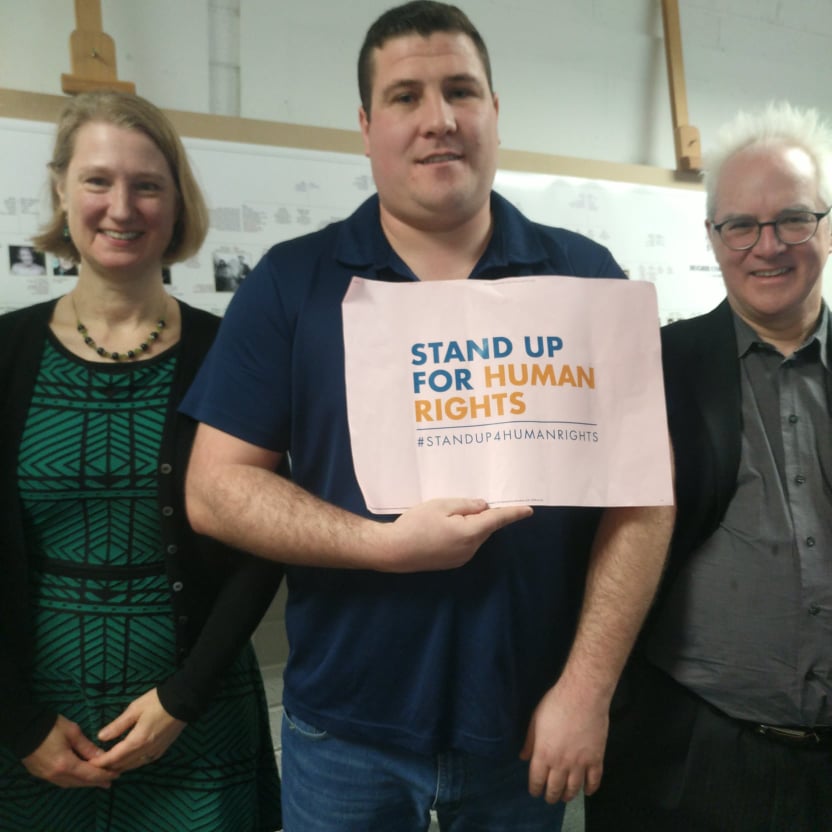 The 10 December also marks the end of the #16DaysofAction against Domestic Violence. During the 16 Days Pavee Point ran a Safety Pocket worshop based around the Traveller Beady Pocket.
Service providers and Traveller women discussed different issues and it proved a valuable learning opportunity for both groups.