Approximately 50 Traveller men took part in a 50k cycle on the Waterford Greenway to raise awareness on suicide prevention for World Suicide Prevention Day 10th September.
Men from Coolock , Finglas, Meakestown, Barnlodge, Avila Park, Cara Park, St Dominics, Tallaght and Navan joined the group that travelled to Waterford.
Pavee Point Men's Health Worker Michael Collins said there was a focus this year on addiction issues and the event was supported by FAST Finglas and the Drugs Task Force.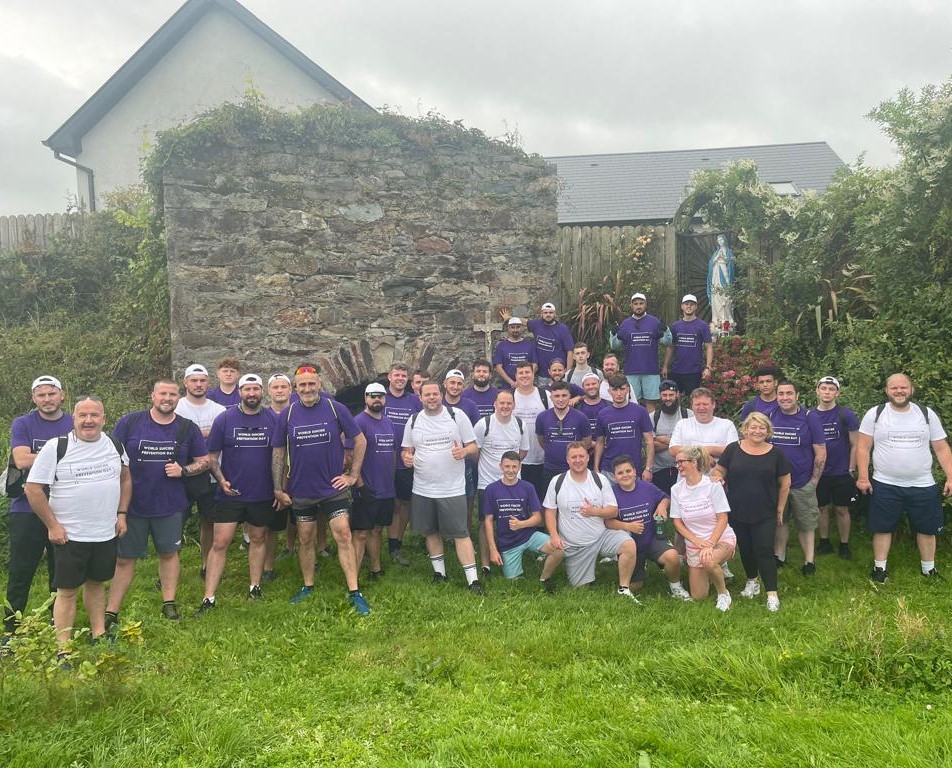 "We know addiction is on the rise in the Traveller community and this does impact in people's mental health," said Michael. "This cycle provides a great chance for Traveller men to meet new people and make new friends." The men will also be linking in with local drug service providers.
The group stopped at a Grotto near the Greenway to light a candle and have a minute's silence to remember people who died by suicide within the Traveller community. "It's important we remember the lives lost," said John Collins, Pavee Point Men's Health Worker.
Thanks also to TravAct, Exchange House and Tallaght Travellers for their collaboration.
Pavee Point Mental Health Initiative is working to implement actions on mental health as part of the National Traveller Health Action Plan. Information on mental health and signposting to services is on our website www.youngpavees.ie